E360 Group Selected as Winner of Uganda Inaugural Oil and Gas Training and Knowledge award – Sept 2019
Upstream Awards 2019 is a platform to recognize and celebrate outstanding achievements from within the emerging oil and gas upstream industry in Uganda. Open to individuals and companies operating in the country, these awards highlight exceptional achievement across all key areas within the upstream oil and gas value chain.
Upstream Awards were born out of a simple vision; to create a platform which would honor excellence from within the emerging upstream oil and gas community. It is a platform aimed to bring together players from the upstream oil and gas ecosystem.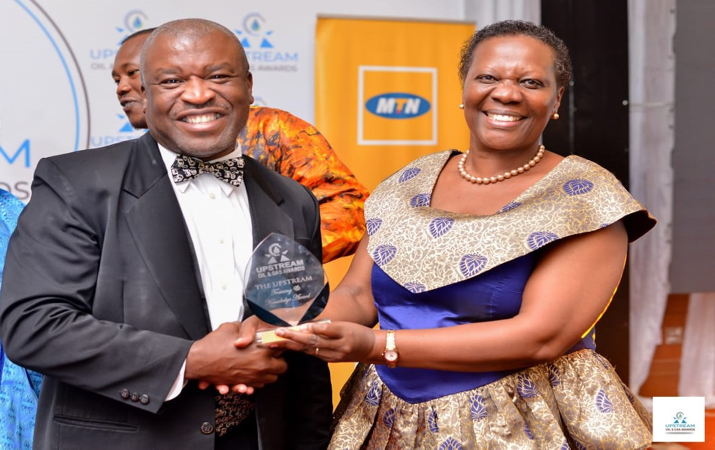 E360 won and was recognised under "The upstream training & knowledge award" – an effort that has made a difference in the industry by Training the next generation of professionals and upskilling the workforce.
Jim Akaya, E360 Group CEO received the award on behalf of E360 Group Ltd. In his remarks, the award is dedicated to all who are making contributions to the upskilling of Uganda as we prepare for the Oil and Gas Development.
Upstream Awards – Sept 2019